One Awesome Team, so Many Reasons…
We are the ONLY gym in all of South Florida with 3 trainers that hold the highest professional education in CrossFit Training, the Certified Level 3 Credential.
The Level 3 CrossFit test is the one of the most difficult professional exams in the world. To this day, less than 1% of CrossFit Trainers achieve this designation that distinguishes themselves as some of the most passionate and knowledgeable professionals in the fitness industry.
Our Experience By The Numbers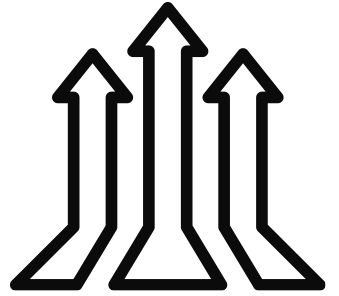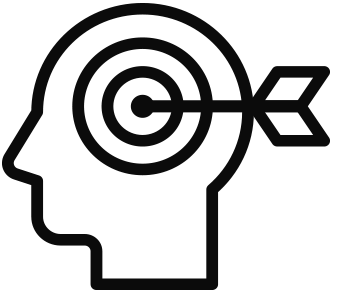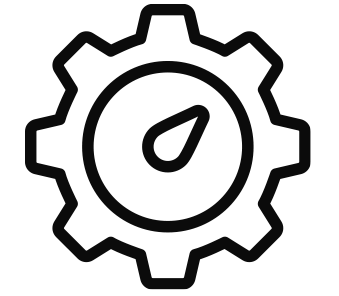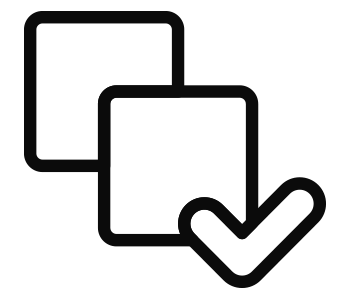 YEARS CROSSFIT
SEMINAR STAFF
Certified L3 CrossFit Trainer
Coach Nate is a South Florida native who grew up playing baseball. He's been doing CrossFit for 10 years and has been coaching for 7.
He's coached and managed 2 different local gyms, Riptide being his current only and full time endeavor.
Nate's unparalleled work ethic and drive has been critical to the success of our members and business. His strengths are contagious and he's an example to the community on how to get work done and results in anything we do.
He loves seeing members succeed in all aspects of life and loves being a part of the Riptide community.
Anytime you're in his class be ready to have a great time and rock it!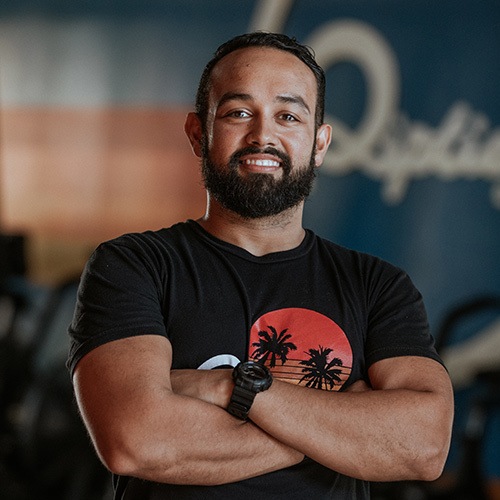 CF-L2 Trainer
JT grew up in Massachusetts and he's from Honduras.
He is a sports enthusiast and grew up playing basketball and ran cross country in high school.
He's been doing CrossFit for 7 years and has been coaching for 2.
His favorite thing about coaching is watching people grow mentally and physically. Being able to help others in their wellness journey is extremely fulfilling.
JT's energy and enthusiasm for our community is unmatched and is definitely the "fun" coach that'll make sure you get a good laugh every day!
As you get to know him, you'll hear his favorite quote of encouragement…"EASY DAY!", to help you get through tough workouts!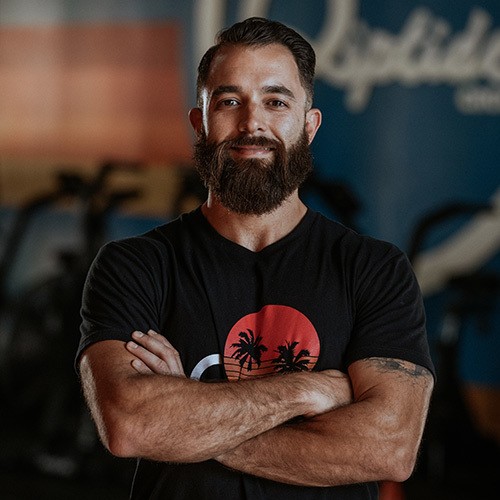 Certified L3 CrossFit Trainer
Owner of Riptide CrossFit Santi was born in Colombia, grew up in Austin, Texas, and moved to South Florida 16 years ago.
He grew up playing soccer, and participated in other sports, obstacle course racing etc.
Santi has been doing CrossFit for 11 years and coaching for 10. He has coached at over 8 different gyms, managed 2 and even moved to Colombia to coach in Medellin, for just over 1 year.
He has been working for CF Home Office (headquarters), helping run and teach seminars to new trainers, worldwide. This job has given him the opportunity to learn and work with the best CF coaches in the world, including some of the early adopters and most successful gym owners.
Santi has owned and operated Riptide for 4 years now, and was a part of the coaching staff, under old ownership, for 2 years prior, before acquiring the business.
His drive and focus to support our staff and overall mission of Riptide is his passion, and loves seeing how our entire community is an ecosystem of personal growth.
"Riptide is a place where you can show up, regardless of whatever state your life is in, and walk away a better person, every single day."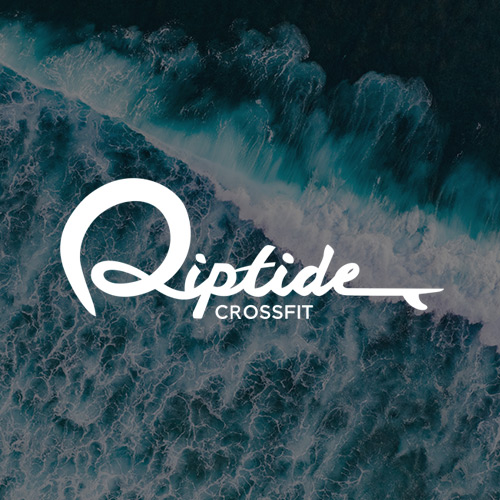 CF-L2 Trainer
Head Athletic Trainer at Florida Memorial University.
She has been doing CrossFit for 9 years and coaching for 3.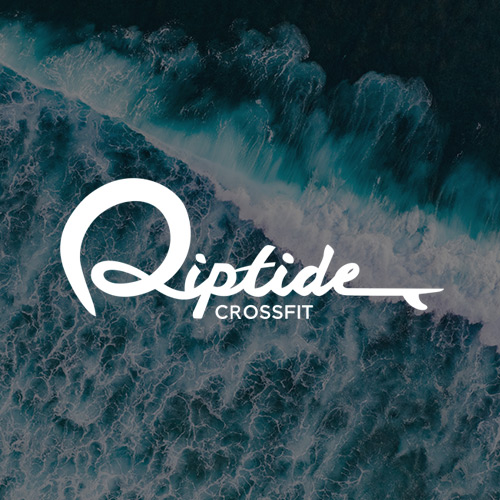 Certified L3 CrossFit Trainer
Precision Nutrition Level 1
CrossFit Sanctioned Event Judge
Keiser University Faculty Advisory Board
B.S. Finance & Real Estate (FAU 2005)
Results That Speak For Themselves
Our client's success is our success. Here are some of the achievements we've celebrated with our community.
Olivia Valdes

"This place turned into my second home literally after my first class. They're culture is amazing and besides being an awesome place to meet new people and become part of a community, the workouts and programming are super challenging, encouraging you to become a better athlete every day. I love this box."
Julianah Kayode

"Well, I went in for a trial week and never left. I love the atmosphere, coaches and ever evolving workouts that kick my butt and keep me humble. I have tried many gyms over the last 15 years, but I found a home at Riptide. I am in the best shape of my life and I've gained a community of support. I'm excited to see what the future holds at Riptide."
Lexie Millard

"10/5 stars! The best thing about this gym is the community. Every class is welcoming and inclusive and everyone is supportive of each other. The coaches set this tone by treating each member like family. It doesn't matter your fitness level or experience with CrossFit, they will help you reach your goals and push you even further. Going to class is the best part of my day!"
Robert Bookbinder

"I started at Riptide CrossFit with no previous CrossFit experience whatsoever. The coaching staff immediately made me feel very welcome there and I have been enjoying it ever since. All of the coaches are great and provide all the guidance you could ever possibly want, the social community at the gym is also amazing. I highly recommend this gym!"
Gregory Dalla Valle Fonseca

"Nate Gonzales is one of the best coaches I have ever met. His ability to teach the technique and extract the best of me has helped me a lot on the past six months. Also, I've had the opportunity of a buy in at Riptide CrossFit at the end of 2020 and it was awesome! Great gym and great atmosphere! It's a shame I don't live in Fort Lauderdale! Otherwise, Riptide surely would be my first choice of box for training. Thank you!"
Philip Muller

"This gym sets the bar for great coaching, helpful staff, and friendly members. I love the vibe- the perfect combination of jovial camaraderie and "let's push ourselves" attitude. I have dropped into CrossFit gyms traveling all over the world, and I always enjoy coming home to the supportive environment at Riptide. Great full-body workouts and top notch coaching."
Robert Cannellos

"These guys are awesome – I feel so comfortable working at my own pace and still doing the CrossFit daily cycle. My favorite part is I can work out in the fresh air! I always hear "be careful" when I tell friends I am doing crossfit – I always tell them how present and encouraging the staff are there, they always help with alignments or alternative methods to get the results; been recommending Riptide to all my friends!"
Get a Free 5-Day Trial and Discover What's Been Holding You Back
Get a Free 5-Day Trial and experience what it is that sets us apart and what will make you love working out with us.